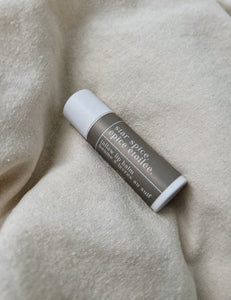 Have a cosmic kiss from our new Star Anise, Clove Vanilla Lip balm. This aromatic spicy blend will win over all you liquorice loving folks.  
Not only will Star Spice Tallow lip balm nourish your dry lips, it will ALSO heal the root issue of the dryness.
Most lip balms are made with toxic ingredients like fragrance and petroleum that can actually damage your lips. They simply "feel" good but are not actually getting to the core of why your lips are dry in the first place!
Tallow Lip balm hydrates and protects dry, cracked, blistered, and sun damaged lips.
Size: 8.5ml
Ingredients: Grass Fed/Finished Tallow, Coconut Oil, Beeswax, Therapeutic Grade Essential Oils (Star Anise, Clove, Vanilla)