Hey I'm Brie, the creator of Genesis Tallow based in Victoria, BC. I'm a Certified Health Coach, and I have a passion to see the world of health & beauty, and its wide array of products revolutionized. I have no desire to insult your intelligence and discernment by telling you WHAT to think about the supposed health products in your cabinet, but if you would allow me a moment of your precious time,I would love to begin a conversation with you about HOW each and every one of us could think about these things in a brand new light. A new way that happens to be the oldest and most tested way for humanity, and our skin care as a global body.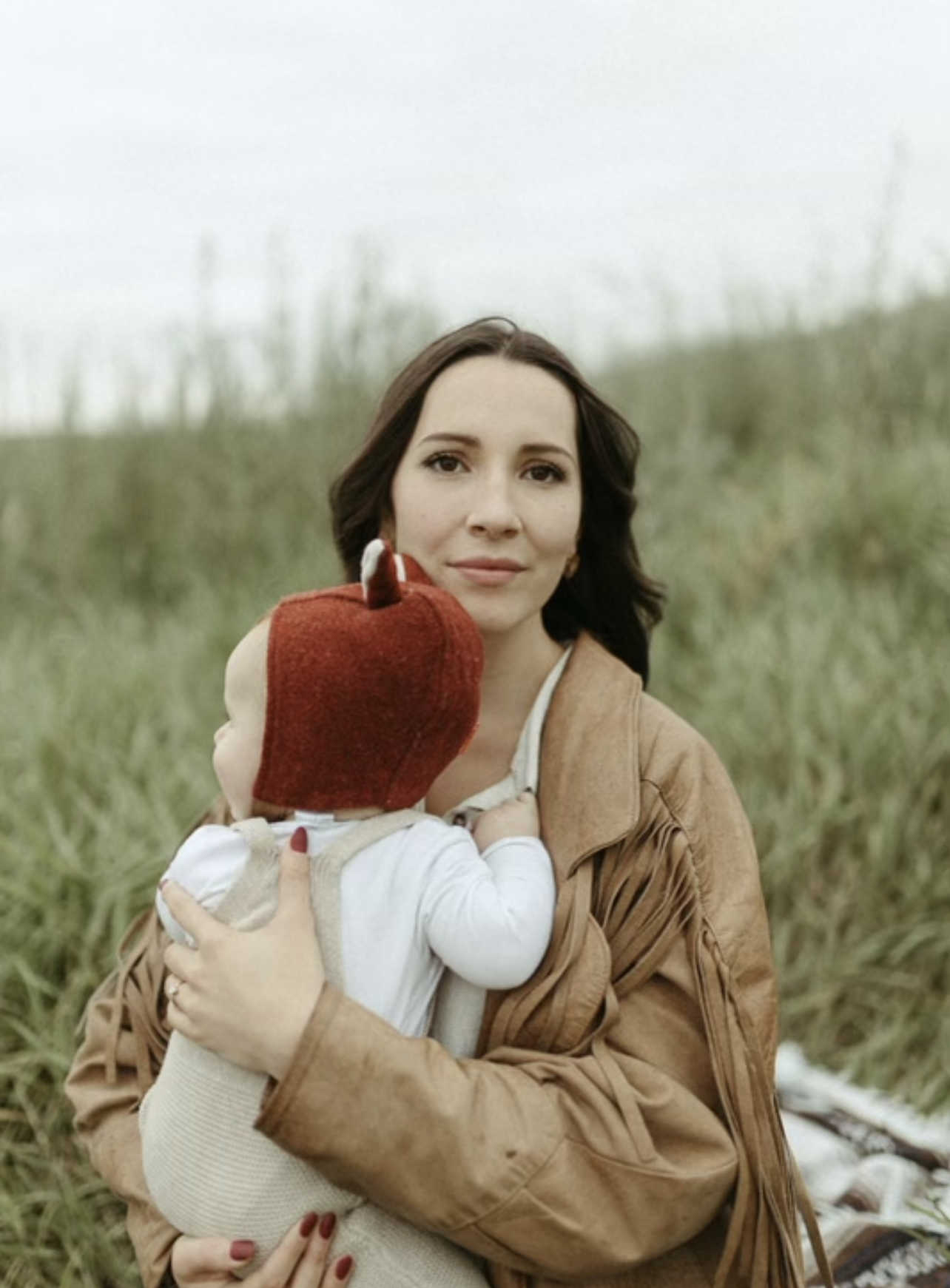 my story...
Having sensitive skin, I was always going back and forth between skin care products and spending tons of money to find natural solutions. I found that most products would either sit on the top layer of my skin, make me react, or it had a terrible consistency. I knew something was wrong here. It was then that decided to become a Certified Health Coach.

During this process, I learned more about the effects of what goes on your body and its long lasting impact on your health. Reading product labels became a new eye opening discipline for me. Until that point I had no idea what I was putting on my skin, so I decided to make my own natural moisturizer.

I wanted to make a skin care product with ingredients that anyone would be familiar with. Having ingredients that are safe enough to ingest was incredibly important to me. This is when I decided to take the leap and create a balm that skin of all kinds would absorb and adore.

We made our first batch of Tallow balm, and started personally using it for months. Naturally, we were so blown away by the results on our skin that we gifted it to a bunch of our family and friends to try.
The feedback we received was amazing! Hearing the testimonies of people's skin conditions being transformed after just days of use was overwhelming!
And just like that Genesis Tallow was born.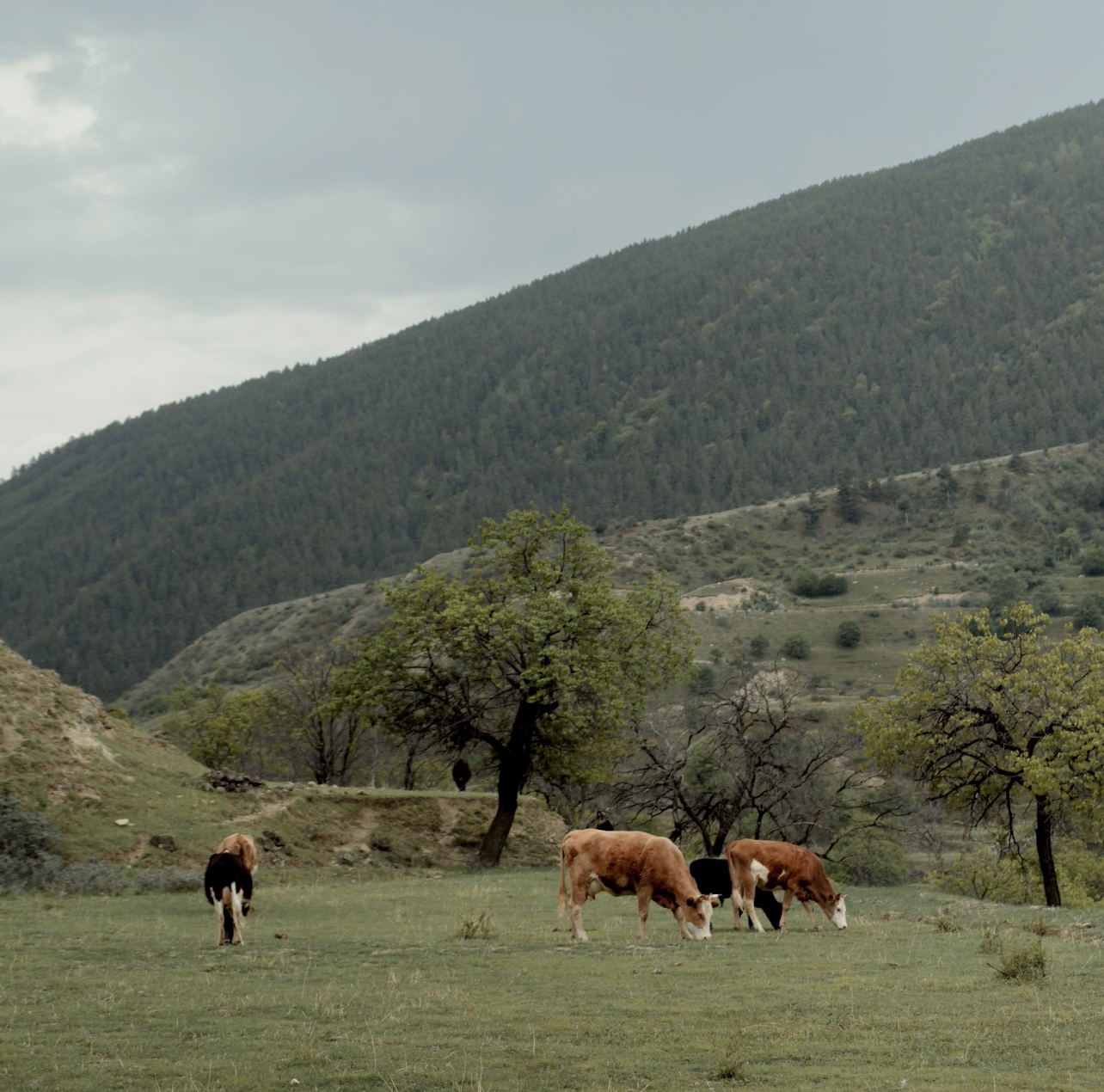 giving back
Genesis only uses Tallow that is grass-fed/grass-finished and raised with holistic farming methods. We source our tallow from local Vancouver Island farms. When you buy from local farms that provide a safe environment for the animals, you are supporting the production of a product that is economically viable and environmentally responsible. You are supporting local Canadian economies, communities, wildlife and diversified landscapes.
Tallow is one of the most wasted parts of the animal. By using our product you are joining a larger movement. Recycling to help create zero waste on this island.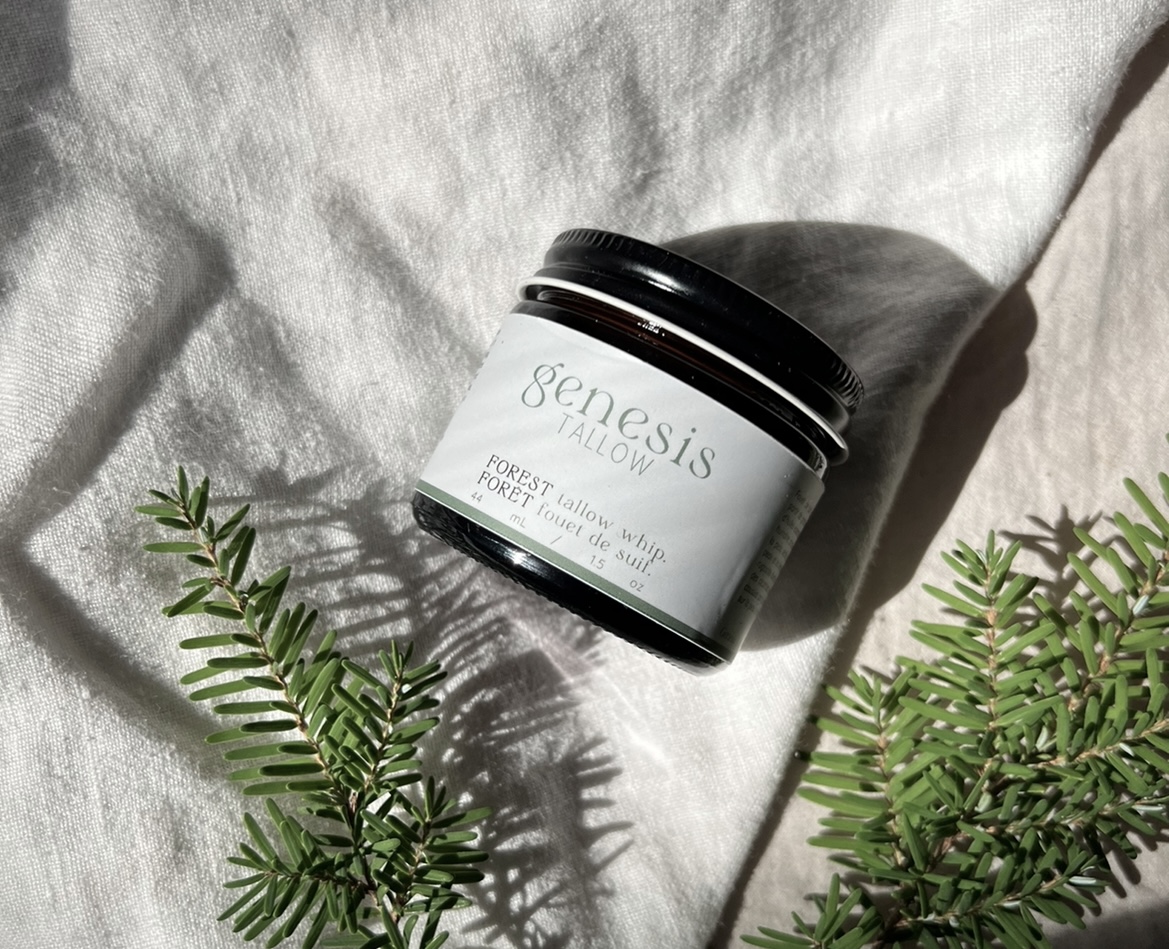 mission
Our heart is for people to have all of the true and helpful information that exists about ALL NATURAL and NON-TOXIC skin products.

To introduce the world to Genesis Tallow,
a completely natural product that really works! Genesis Tallow wants to bring us all back to the beginning. To a simple time when our ancestors used organic oil moisturizers exclusively on their entire bodies to promote healing, and make the skin that holds us all together really GLOW!