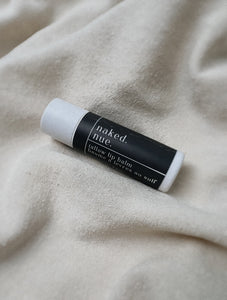 Naked, Unscented. Packed with ALL the Tallow goodness. 
Not only will Naked Tallow lip balm nourish your dry lips, it will ALSO heal the root issue of the dryness.
Most lip balms are made with toxic ingredients like fragrance and petroleum that can actually damage your lips. They simply "feel" good but are not actually getting to the core of why your lips are dry in the first place!
Tallow Lip balm hydrates and protects dry, cracked, blistered, and sun damaged lips.
Size: 8.5ml
Ingredients: Grass Fed/Finished Tallow, Coconut Oil, Beeswax